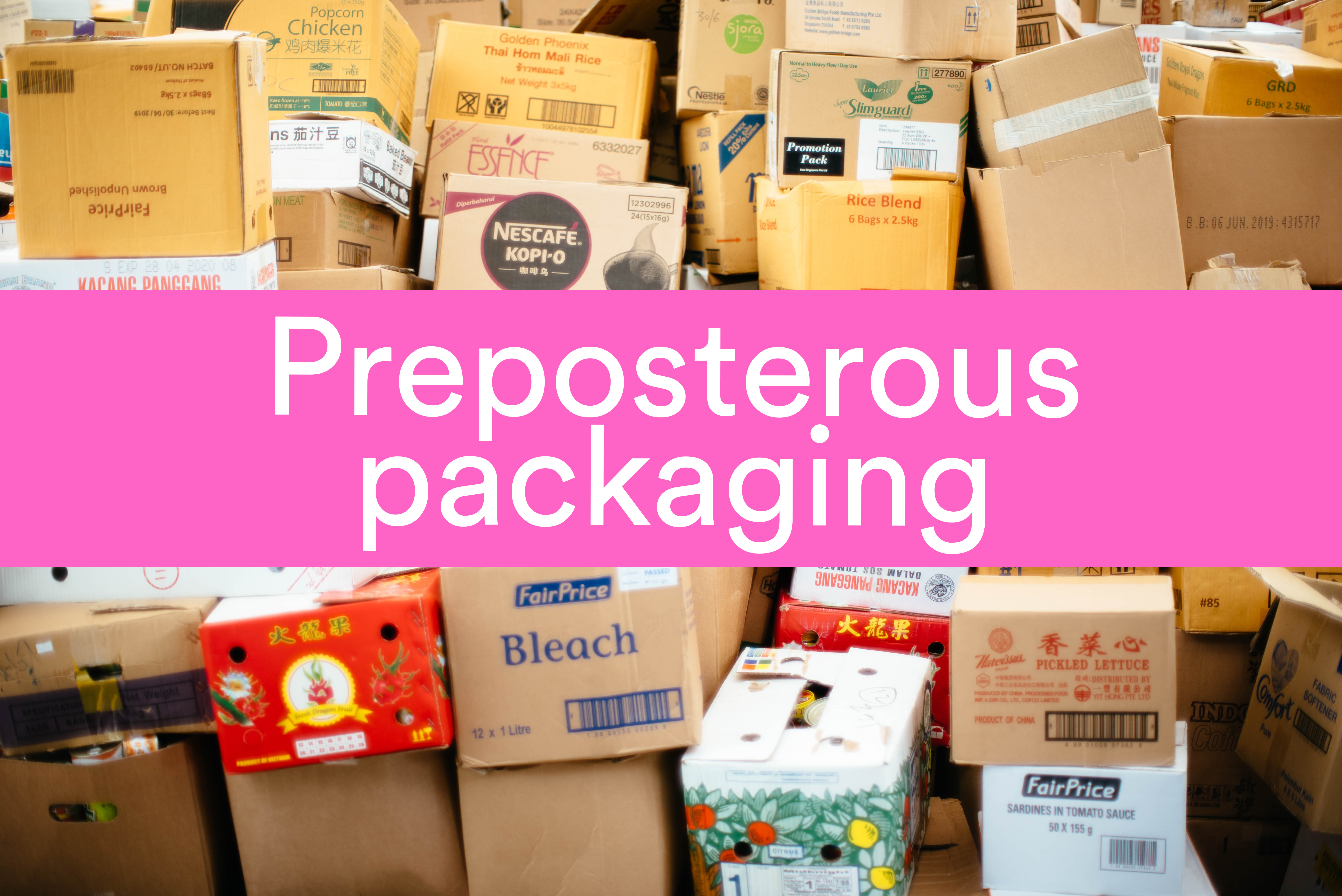 Packaging can make or break a product, yet we've all seen boxes with mismatching colours and questionable text. Thankfully, we pride ourselves on creating packaging that just… works.
Since August 7th is Preposterous Packaging Day, we thought we'd put a list together of the worst packaging fails we could find. But don't worry, no boxes were injured in the making of this blog – just sales.
Unfortunate innuendos:
Your logo and branding are one of the most important parts of your identity. So how do some people miss the point? Make sure you test out your design, so you don't end up with this…
View this post on Instagram
If crispy seaweed doesn't tickle your fancy already, what about naming the product 'Big Sheet', tasty huh? You can draw your own conclusions.
View this post on Instagram
It's nice to leave restaurants with a memoir of your visit, maybe a mint for the ride home. You might want to forget about pocketing these napkins, to avoid confusion and possibly arguments!
Why do I feel so dirty opening this pack of tissue in a restaurant? #packagingfails 🤣 pic.twitter.com/KQDLSo01PX

— #hellomynameisThanh (@tcnguyen1207) March 1, 2020
When the packaging leaves you, it is out of your hands, but placement is key. Make sure retail stickers can't drastically change your messaging.
View this post on Instagram
Whilst some packaging could be regarded tasteless, some is just downright misleading. Is this cat litter or baking powder? This packaging doesn't make it clear, but either way, steer clear of Gina's mom's cookies.
My mom just dumped litter deodorizer into our cookie batter instead of baking soda pic.twitter.com/oiNtSNbupv

— Gina Guillotine (@nintendo6664) October 17, 2019
Practically impractical:
It's a familiar scenario: you receive a huge parcel and you've no idea what is inside (you'd surely remember ordering a large package), you open it and there's a tiny product. What a waste of cardboard!
View this post on Instagram
Speaking of wasteful, let's talk about fruit and vegetables. Nature provided them with their own packaging – skin. Take a look at these individually plastic wrapped carrots – it's like they don't carrot all about the environment.
View this post on Instagram
Branding has its own issues, but practicality can be just as annoying. When your customers open a product, they want a seamless experience. When you've waited all day for noods, you just don't need this.
View this post on Instagram
But how do you make sure your packaging doesn't fail? Well, that's where we come in. Packaging Works specialises in creating top-notch bespoke branded packaging – email info@packaging-works.co.uk for a custom quote today!
Back to Blog