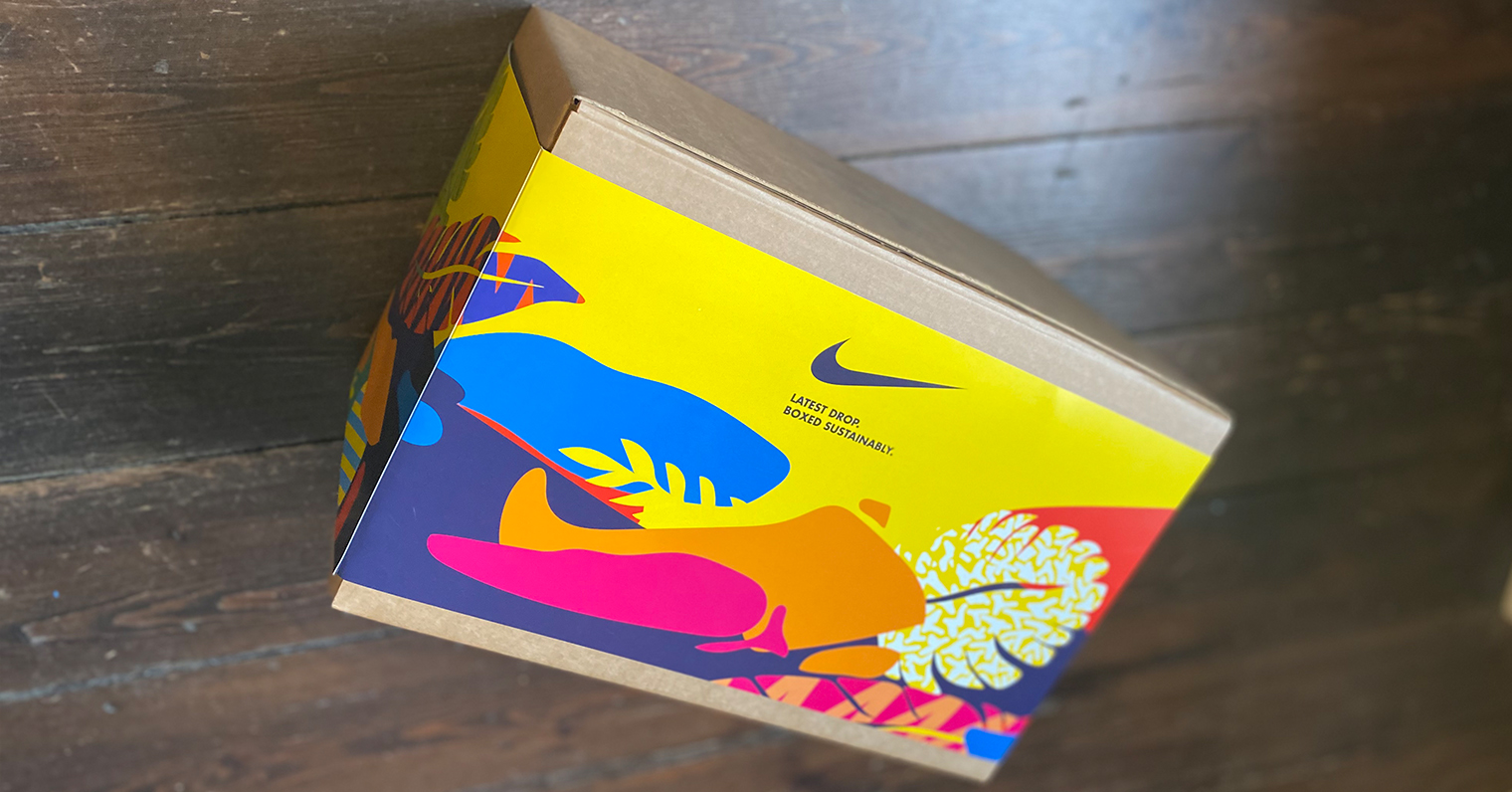 Wear your art on your sleeve with a bespoke eco-friendly box wrapped in a colourful packaging sleeve!
Packaging Works was recently asked to develop a gorgeous, sustainable box for Nike's latest drop – a gift box containing their new trainer brand as part of an influencer outreach campaign.
We were up for the challenge and created stunning branded packaging that definitely had the wow-factor!
The brief:
Nike wanted to heavily promote that their influencer outreach campaigns and packaging materials were sustainable, so they asked us Packaging Dorks for the most sustainable materials possible. A recyclable cardboard box was our recommendation, accompanied by a packaging sleeve to brighten it up without making an impact on the environment.
It was especially important that the box was entirely eco-friendly because of its size – this is one big package!
The packaging result: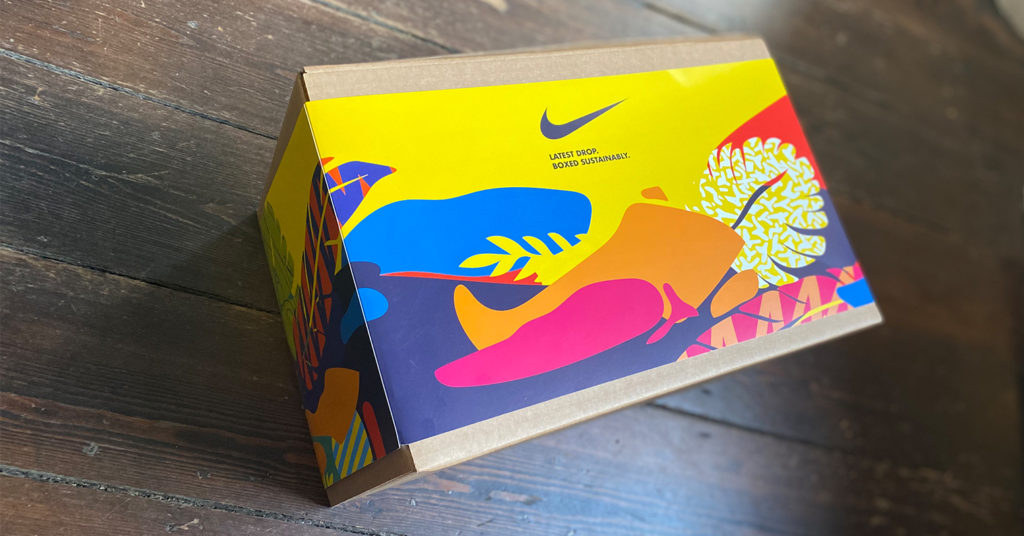 We designed a corrugated cardboard box complete with details outlining the materials used and instructions on how to recycle the box.
The packaging materials were all sourced from responsibly managed forests. Three trees are planted for every single tree harvested!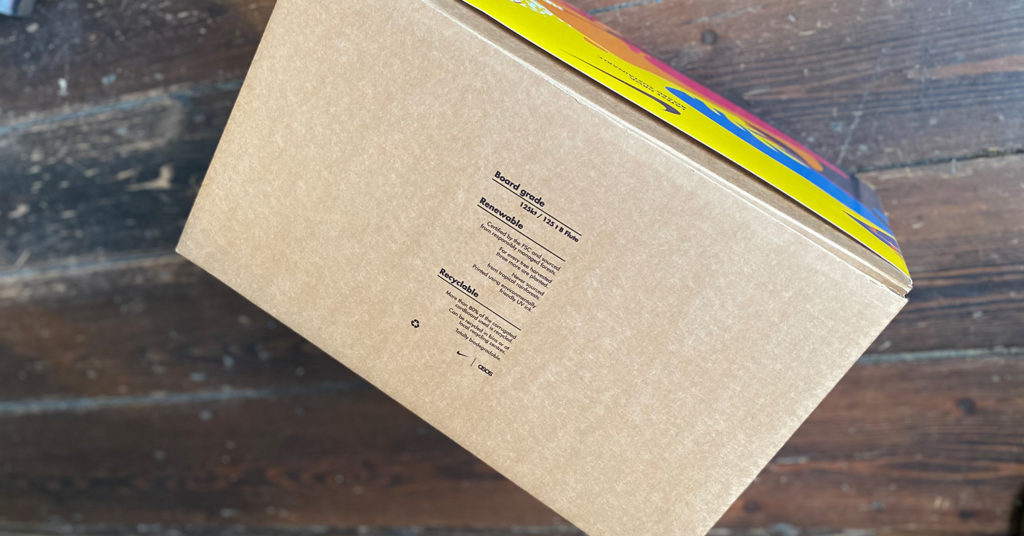 The ink used to print on the box is environmentally-friendly UV ink, including both the ink on the cardboard box and on the thin outer paper sleeve.
The materials are made from 80% recycled cardboard and are all totally biodegradable.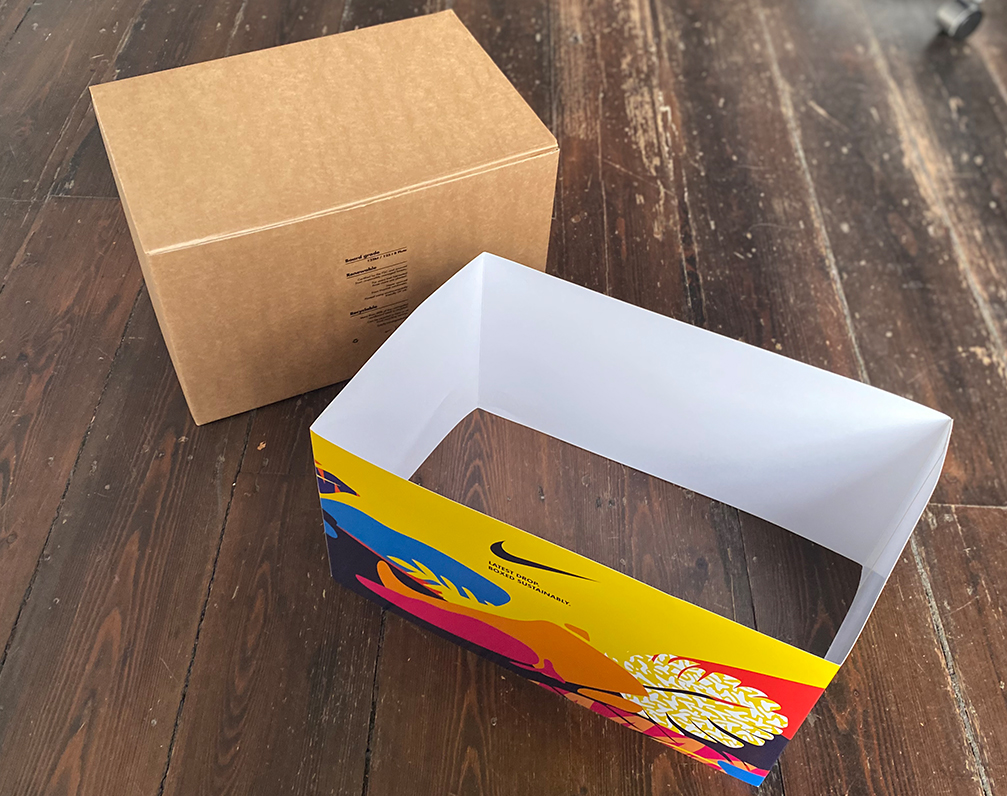 The aesthetic not only screams eco-friendly, but is also bright, bold and fun – perfect for epic unboxing videos!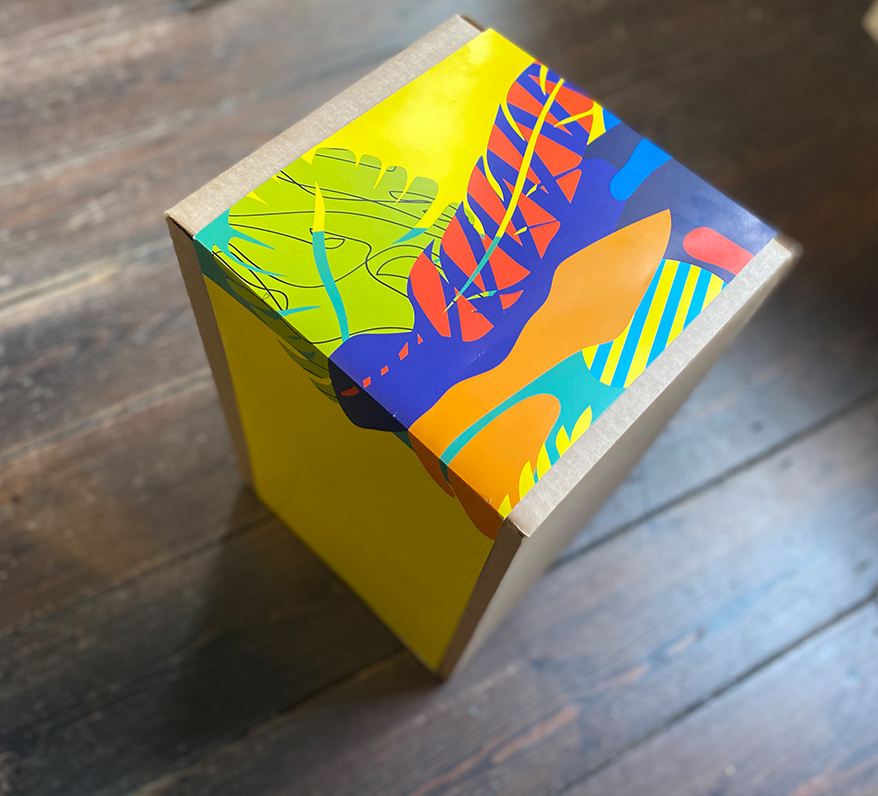 The packaging sleeve features a lush wraparound design to make the box look even more svelte. Bold colours bring this big box to life!
Are you interested in designing eco-friendly packaging? We create bespoke boxes in all sizes, designs and styles – simply drop us a line to request a custom quote or try out our online box designer tool to see how incredible your logo could look on a branded box!
Read more: 
Back to Blog