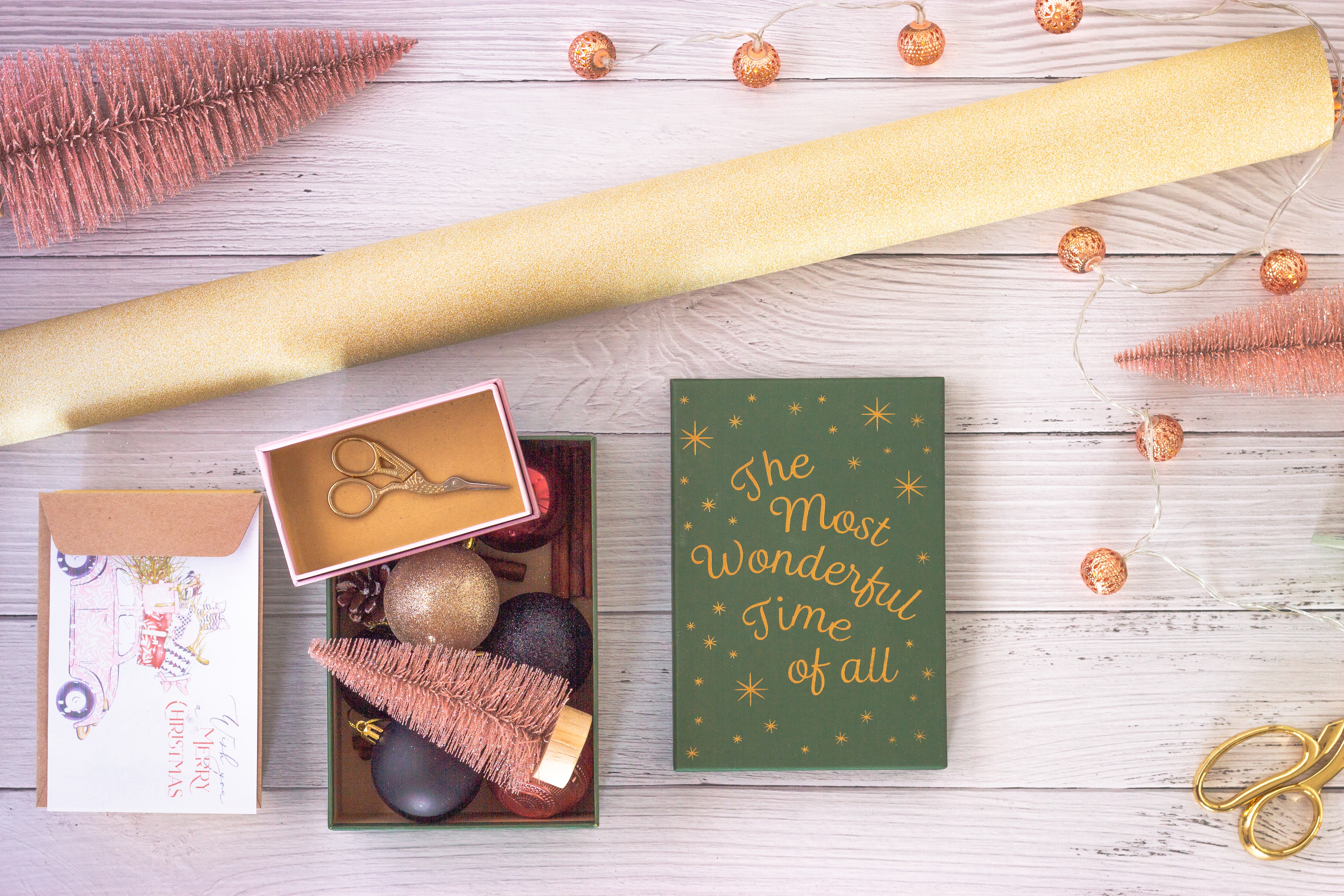 This season, surprise and thrill your customers by experimenting with fresh branded packaging.  You might just want to test a small batch (don't worry, we have low minimum orders) and you can use it permanently if it works well.
So, what are you waiting for: don't miss the chance to make your 'presents' known to new consumers… Take a look at our list of five festive and fresh ideas to get your consumers in the Christmas mood:
Branded gift tags
A custom tag can show your social media handles or a dynamic custom QR code that directs customers to seasonal campaigns or information on your website. You could even leave a blank area on your customer's name tag, perfect for those gifting your products.
Embossing or debossing
Make a mark on any kind of packaging and give it a 3D appearance with custom embossing of the name, logo, or a unique festive design of your company.
The alternative is debossing. It leaves an impression that lowers some of the surface of your product, imprinting a logo or design. Each of these procedures transforms a flat space into a three-dimensional one. Debossing produces a more subtle look.
Minimalist monochrome
Less is sometimes more in packaging design. While intricate designs are appealing, colour blocking with your company name or emblem taking centre stage also has a significant impact.
Using black and white is a classy choice to make your Christmas packaging stand out in a sea of red and green wrapping paper.
Matte or gloss lamination
Gloss-laminated boxes are bright and shiny to catch the eye and make a big impression on shelves. Although fingerprints may appear, they are simple to remove thanks to the finishing, which also resists dust and dirt.
The opposite to gloss is matte: matte laminated boxes that are soft and discreet, yet forceful and appear luxurious and high-end. The boxes seem opulent when combined with a foil logo. Matte packaging makes scratches harder to spot.
Limited edition colour choices
Christmas packaging often features the colours white, red, and green, but other colour combinations can be just as cheery. Don't be afraid to use bold and unusual colours.
Combining Christmassy themes in your design with bright, vibrant colours that are not generally used for this time of year is a terrific approach to making your custom bespoke box stand out.
We ho-ho-hope that these suggestions have given you the confidence to test out some new packaging this Christmas, if it's a Christmas hit you can continue using it in the upcoming months!
Back to Blog