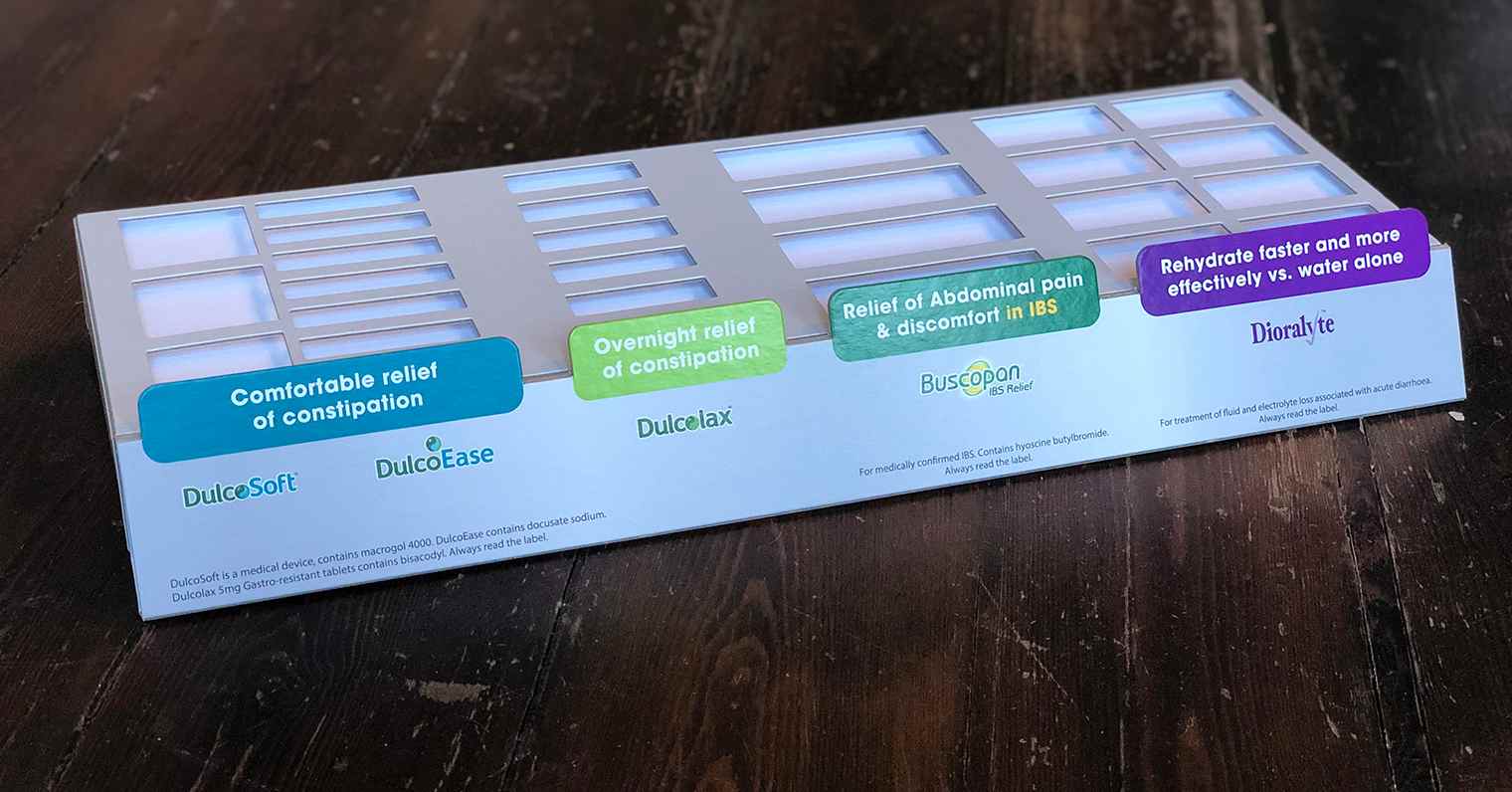 We're so passionate about boxes that we make BOXES to display BOXES in – that's right, we also develop point of sale display stands!
Our packaging expertise has generated many interesting enquiries for different types of packages over the years, and one area we've come to excel in is point of sale display stands. Whether you are launching a new product or featuring a seasonal product, a custom product display stand will make sure your product gets the attention it deserves!
We offer completely bespoke point of sale display stands, designed and developed with your product(s) in mind for the most aesthetic viewing pleasure of your potential customers!
Packaging Works has created point of display stands for:
Retail display stands
Cosmetics display stands
Pharmaceutical point of display stands
Trade counter displays
…for example. But remember, we can create any type of retail display stand, whether it be a counter display unit, a point of sale unit or free-standing display stand!
The maximum size for a point of display stand would be approximately 12.5cm height x 70cm long x 55cm wide, but we're flexible. Our paper and board presentation stands are made of recycled fibre and can be finished with a number of coverings.
Sorry that this was one of our most boring blog posts ever, but it's important to us, OKAY? Thanks.
Interested in designing your own custom point of sale display stand? Contact our friendly team of packaging dorks to discuss your requirements! We'll guide you through the process from conception to design to creation of your bespoke display stand.
Back to Blog