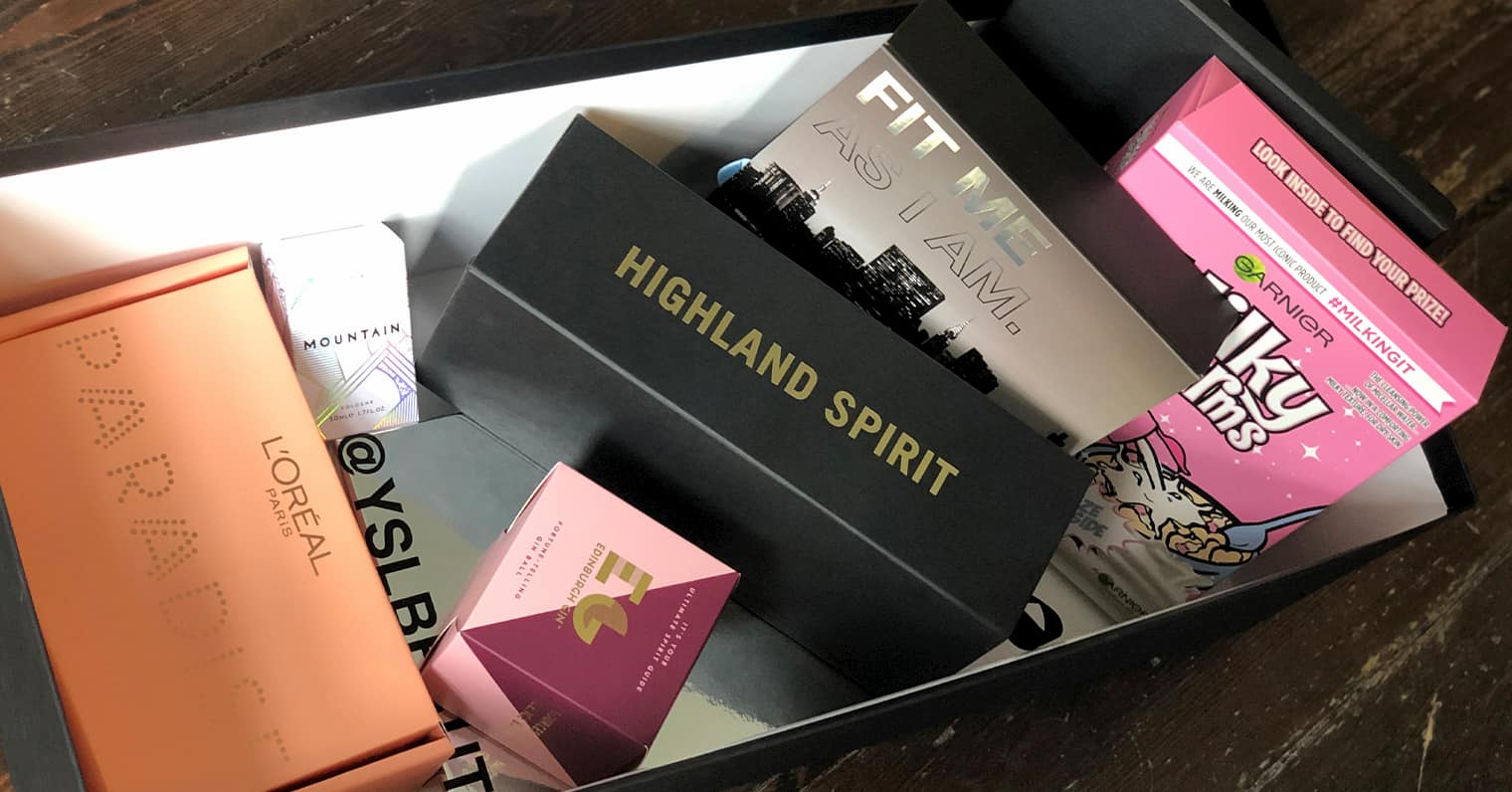 Our packaging works… because we're packaging dorks! Learn some lingo that might come in handy when designing your own branded box online.
Here is a selection of packaging terminology that you may want to learn (or, if you don't, just drop us a line and we'll create your custom box for you!):
Backing Liner: A compressible paper material, usually made of pulp or news board, that ensures a smooth, strong finish on the surface of the box.
Bleached Pulp: Pulp which has been treated with an oxidising treatment, usually hydrogen peroxide solution, which whitens the material.
Board: A sheet thicker and heavier than cardboard, often made of different variations of cardboard, fibreboard, pulp and containerboard.
Board Grade: A measurement of the weight/type of the outer liner, the type of flute and the weight/type of the inner liner. Solid board uses a caliper (thickness) range from 500microns (i.e. 0.5mm) to 200microns (i.e.2mm)
Box net: the CAD design (see below) that you'll receive for sign-off before placing your order. You can also request a sample of your box in advance of placing the full order – the cost of which will be deducted from your total order price.
CAD: Computer-aided design – Interactive, engineered drawings that make up the box design.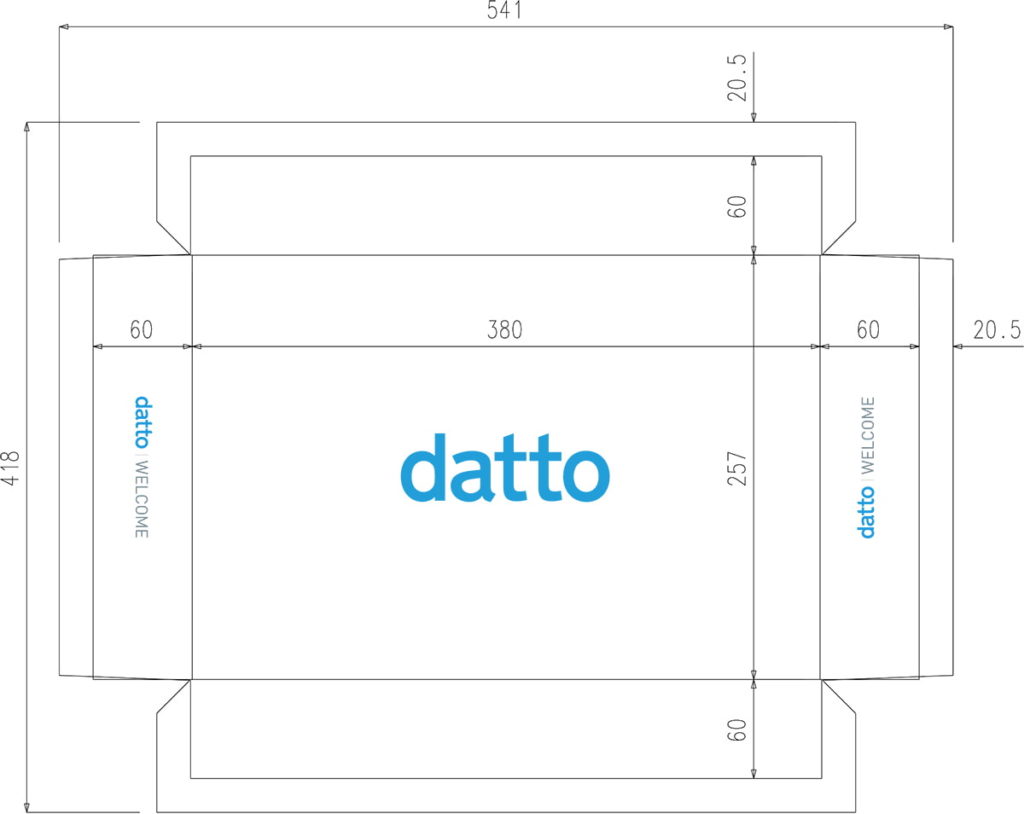 Closure: the design of how the box opens and closes, including clamshell closures, magnetic closures, tuck-end boxes, etc.
Debossing: When lettering or design is "sunk" into the board – the opposite process to embossing.
Die Cutting: Where the cuts and scores of a specific product are 'stamped' onto a material to create bespoke packaging inserts.
Dividers: The inserts that separate products or sections of a package for safety, cushioning and presentation. These can be interlocking, plain or scored.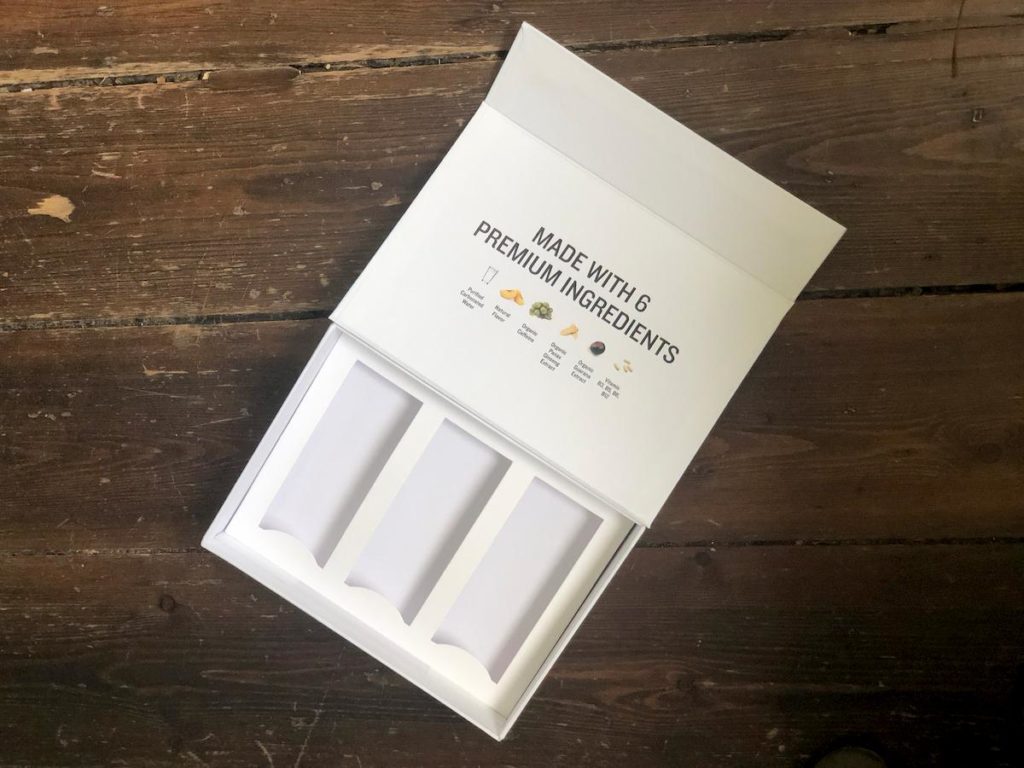 Die cut inserts in a custom branded box
Emboss: When the lettering or design is raised up from the packaging – opposite of debossing.
Flat Pack: Packaging that folds flat when shipped for easier, cheaper transport and better storage.
Foil: Printing images or text that has a glossy appearance.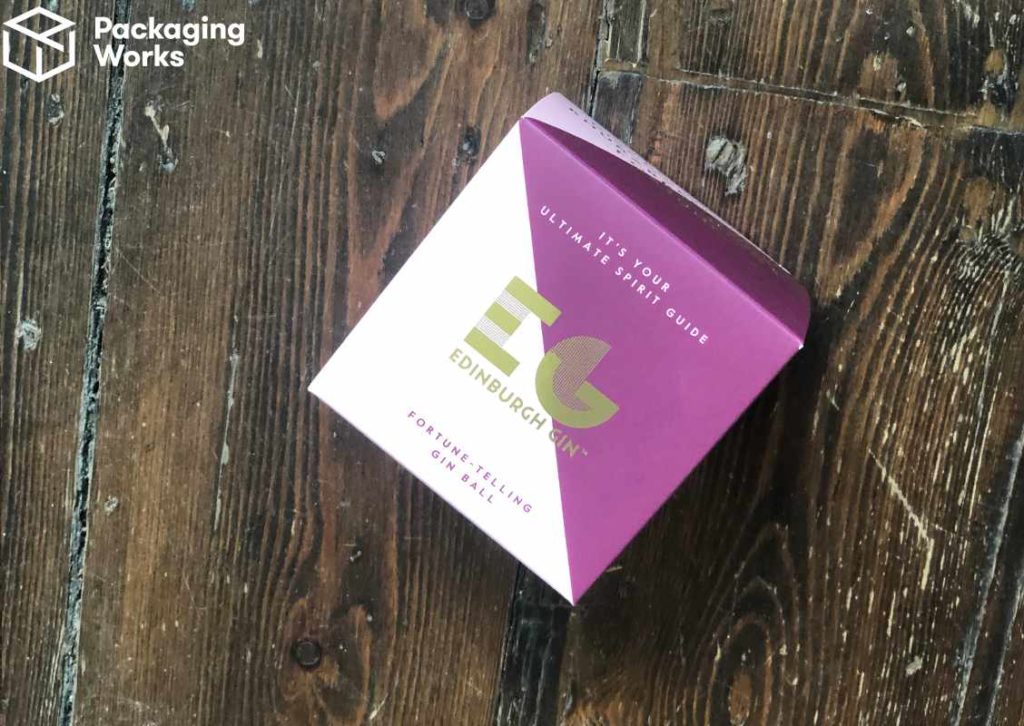 A tuck-top, push-locked based carton style box, litho printed in full colour with matt lamination and gold foiling on a 500um folding box board.
Folding Carton: Like a cereal box – it is printed, folded laminated and glued before transport so the retailer can fill and close it upon delivery.
GSM: Grams per square meter.
Kraft: Natural, unbleached wood fibres made into brown board or paperboard.
Laminate: The finishing covering, usually a film, that adds either gloss or matte to the packaging.
Lead Time: The time it takes from order to you receiving your beautiful new packages! This is usually about two weeks when you order with Packaging Works.
Litho Laminated Print: A printing process wherein the image or pattern is printed on the board or other packaging material before the die cut process; high quality printing.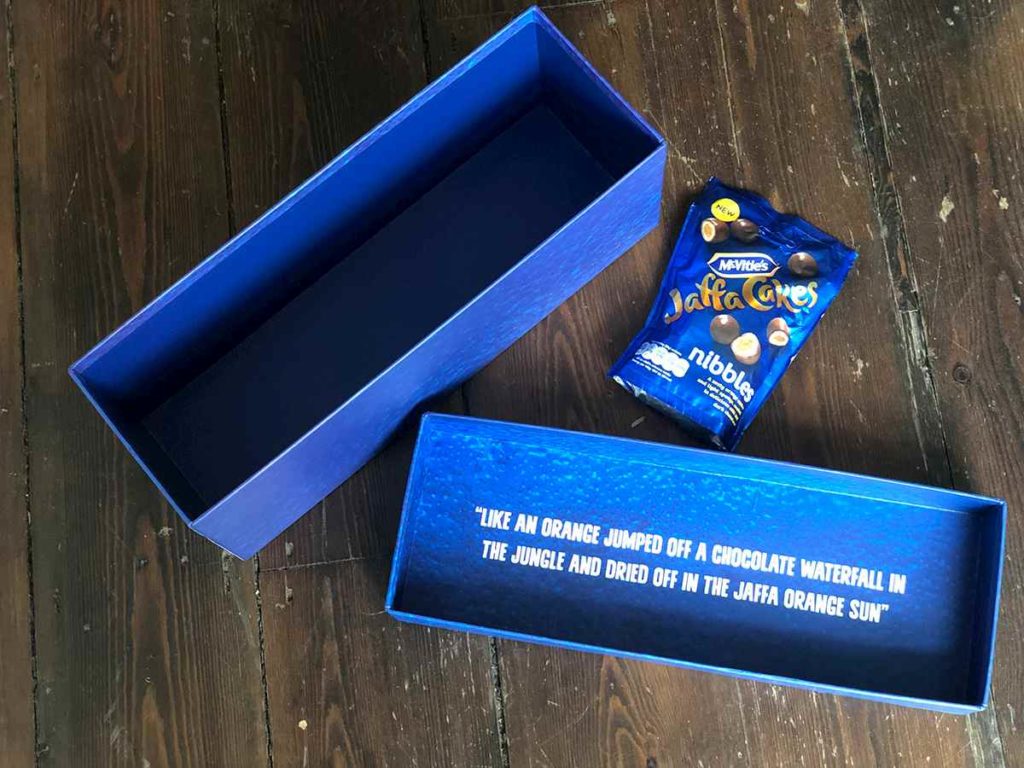 Bespoke, rigid, paper over board presentation box, branded with full colour litho printing inside and outside with a matt laminated finish.
Matte Finish: When the packaging surface is flat or doesn't display any shine or gloss.
MOQ: Minimum order quantity – small businesses can benefit from our MOQ, which is a minimum of just 30 boxes per order!
Pillow Pack: Packaging that 'pops' into shape using interlocking tabs.
Run: The number of items produced in one round of manufacturing.
Sleeve: Paperboard that is slid around the box, much like a sleeve, which adds extra information, detail or decoration.
Tubes: Round paperboard packaging with end caps – we like when these are filled with Prosecco.
Um: Um… the measurement of the thickness of paperboard – micron (μm)
Void Fill: Material added inside the box to act as padding, like tissue paper, crinkle cut shredded paper or a foam filler.
Do you have any other questions about custom packaging or are you interested in ordering your own, now that you're a packaging expert? Drop us a line or try it out using our fun box designer tool!
Back to Blog