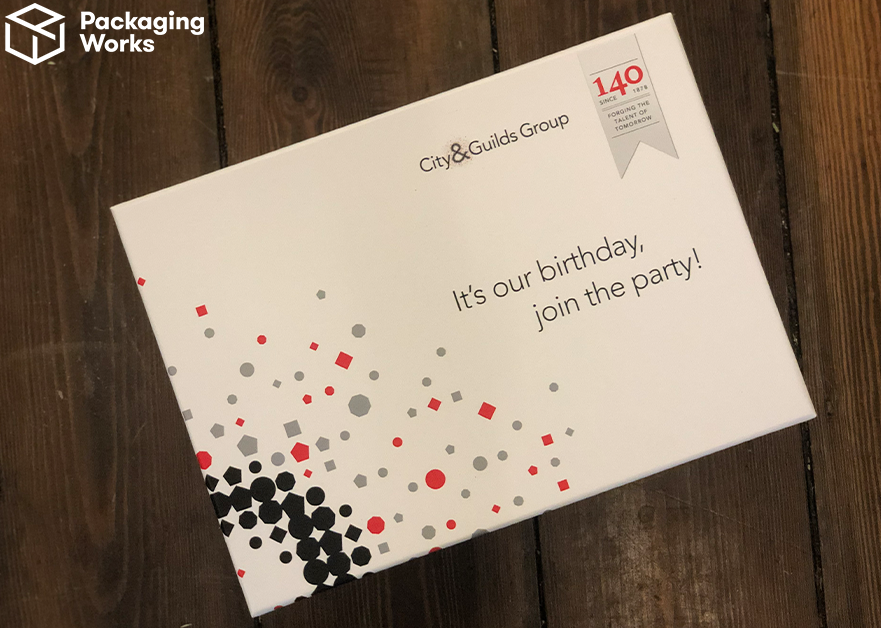 There's no happier client than a client who has received a gift! And what better way to highlight your brand and promote your products than with a branded corporate gift box?
Packaging Works has worked with loads of brands to develop bespoke branded gift boxes to be used as corporate gifts or promotional presents.
Our clients range from high street bands to one-man bands, and we offer bespoke gift boxes in the quantity, price and style to suit almost any requirement.
Bespoke chocolate gift boxes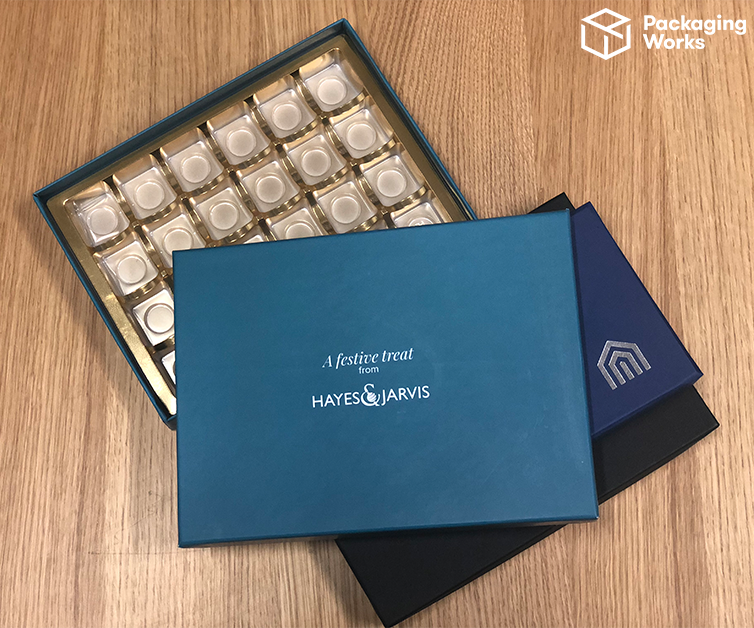 Life is like a box of chocolates – you never know what you're going to get. That's why your customers or colleagues will be extra excited when you present them with a box of chocolates as a corporate gift!
We've created many types of corporate chocolate boxes and can make yours in any style you'd prefer.
Custom packaging for Prosecco bottles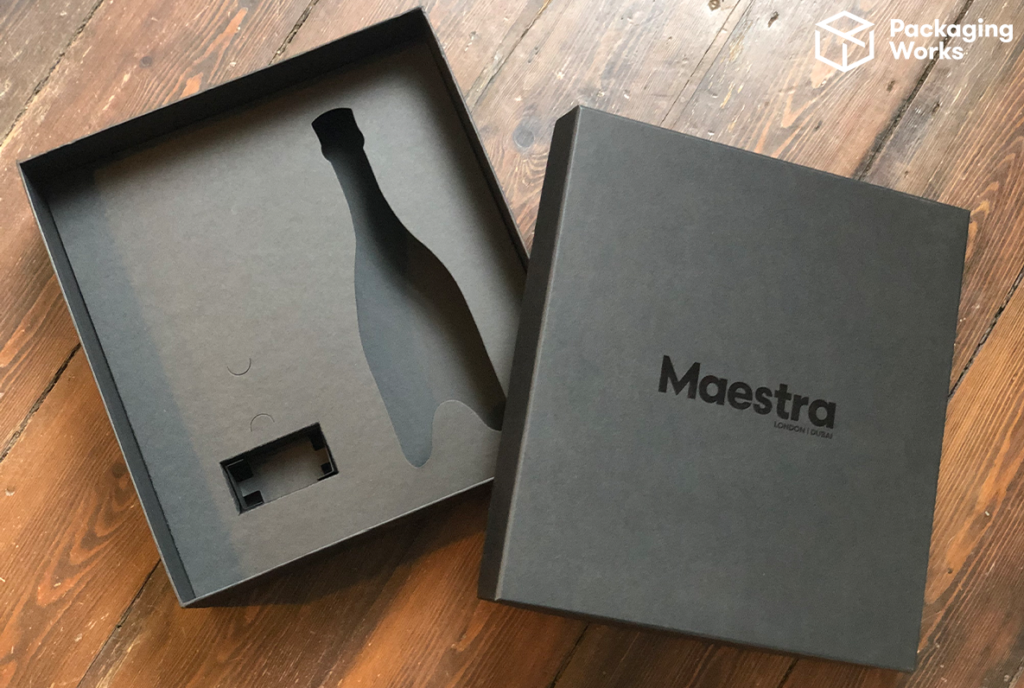 It's quite popular with many of our clients to distribute custom branded boxes containing a bottle of Prosecco (or gin, or whisky, or beer!) to their customers.
Our custom inserts ensure that the bubbly gets in your clients' hands safe and sound – it also ensures that you gift that booze in style!
Branded promotional gift bags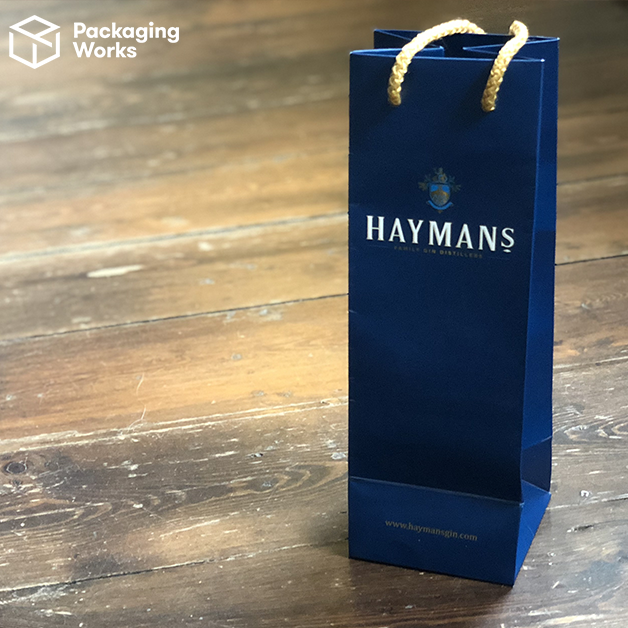 Choose a bespoke, branded gift bag as an alternative option for your corporate gifts! We'll produce luxury presentation gift bags to suit your requirements and also offer bespoke inserts, ribbon and tissue.
Custom presentation boxes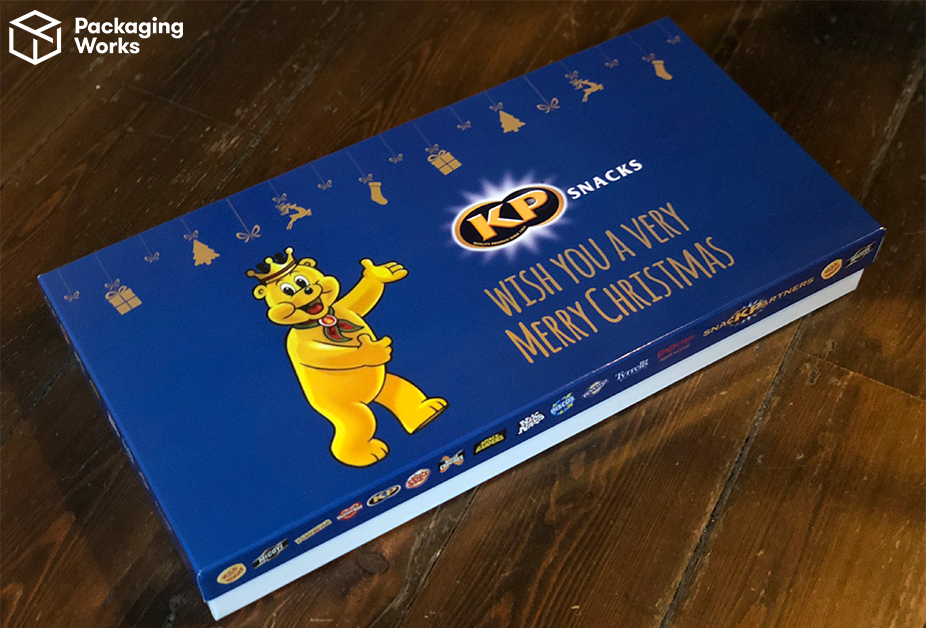 If you are launching a new product, offering corporate bonuses or rewards, or want to hand out samples at an event, we can help. Our custom branded presentation boxes will suit any shape or size!
Simply let us know the size requirements and supply your branding, design preferences and desired materials. We'll get in touch with a quote, a box net for your approval and can even provide a sample box before you place your order.
Would you like to get started ordering corporate gift packaging? Get in touch with our experienced team of packaging specialists!
Back to Blog